OCQUETEAU offers 5 complete range of boats to better respond to your navigation purpose:
Range ABACO : Open outboard sport boats from 6 to 8 m LOA for the practice of nautical sports and day trips.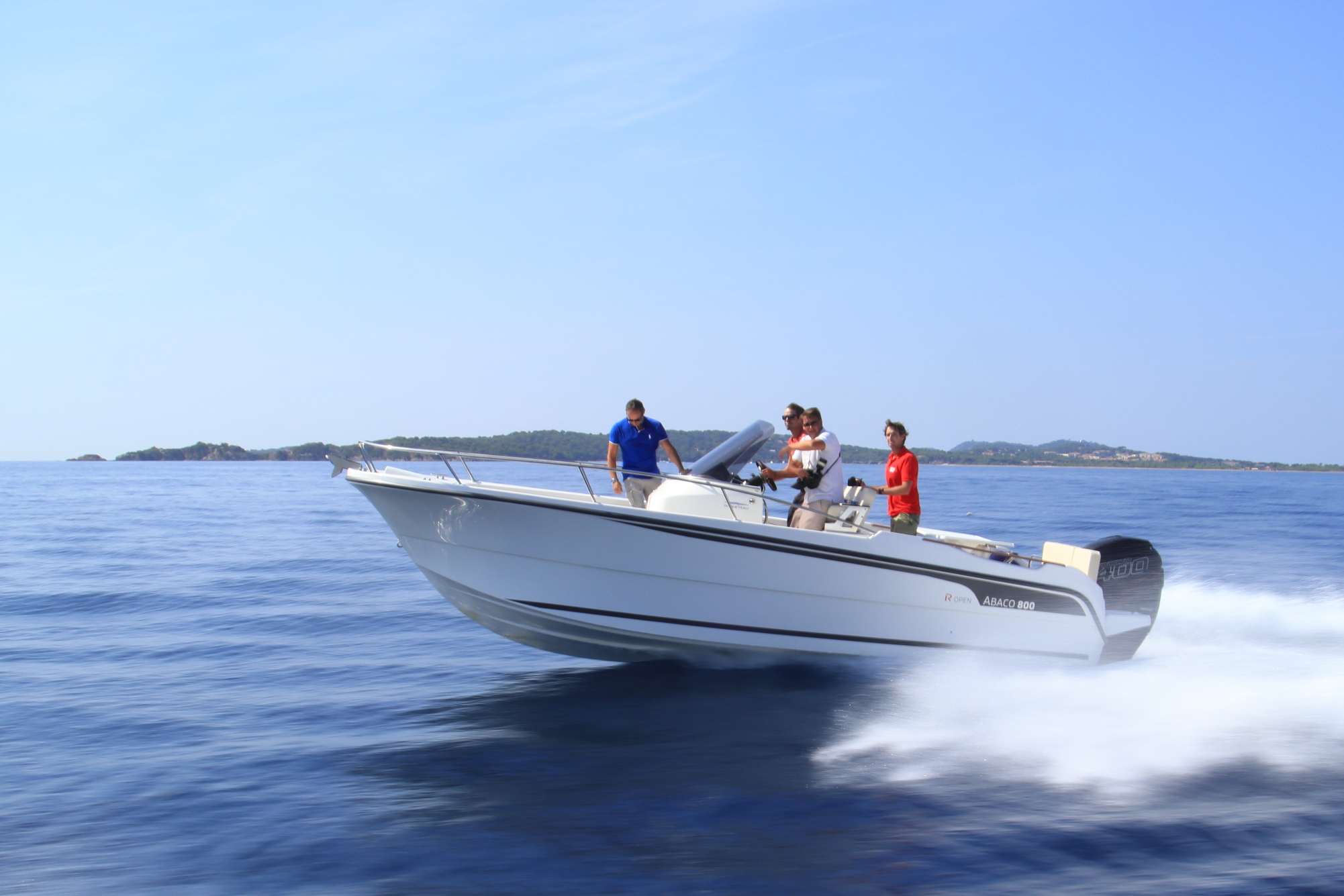 Range OSTREA : Fishing pilothouse boats with tradditionnal center wheelhouse surrounded by an integral flat deck and dedicated to anglers, fishing guides and commercial fishermen.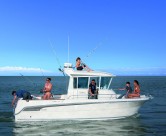 Range TIMONIER : Helmsman boats versatile with balanced distribution of space between a large cockpit, generous wheelhouse and versions over 6m a real cabin with double berth, even with separate toilet. This balance allows us to offer highly versatile boats designed for both day trips, fishing and small cruise.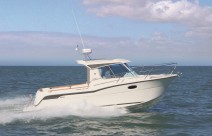 Range RANGE CRUISER : Cruiser 8 to 10 m with large separate cabins, bath sunshine, large cockpit suitable for fishing as well as all the necessary comfort for cruising and, of course, an inboard diesel engines for safety and endurance in all conditions.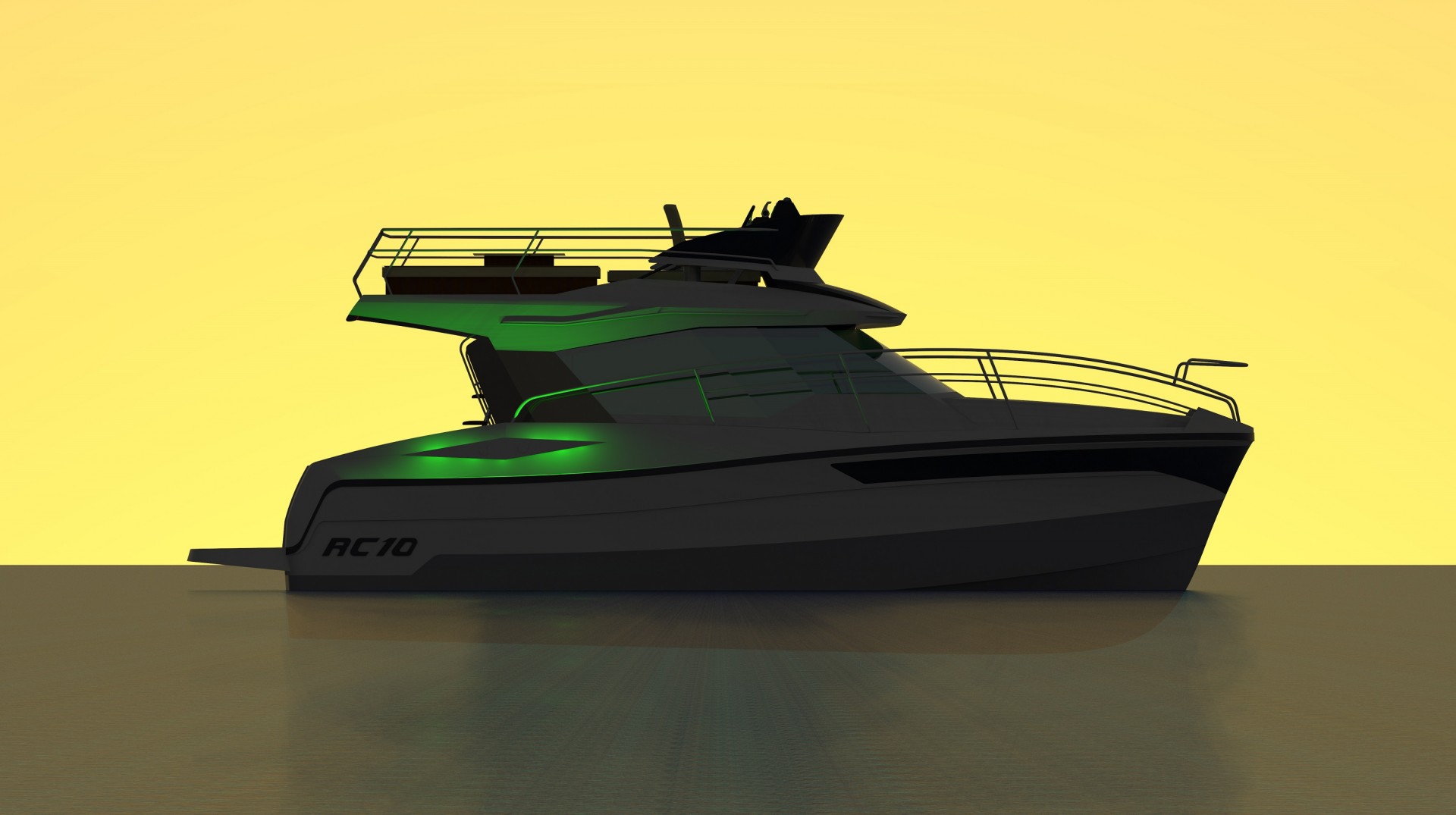 Range Sail : OCQUETEAU has always offered sailboat with an innovative architecture. Précurseur in the field of performance trimarans, today with a formula Catboat single hull, OCQUETEAU Tilapia offers a boat with an unbeatable performance to ease of use ratio. Only motorboats are better ... but without the incomparable "Eole" charm.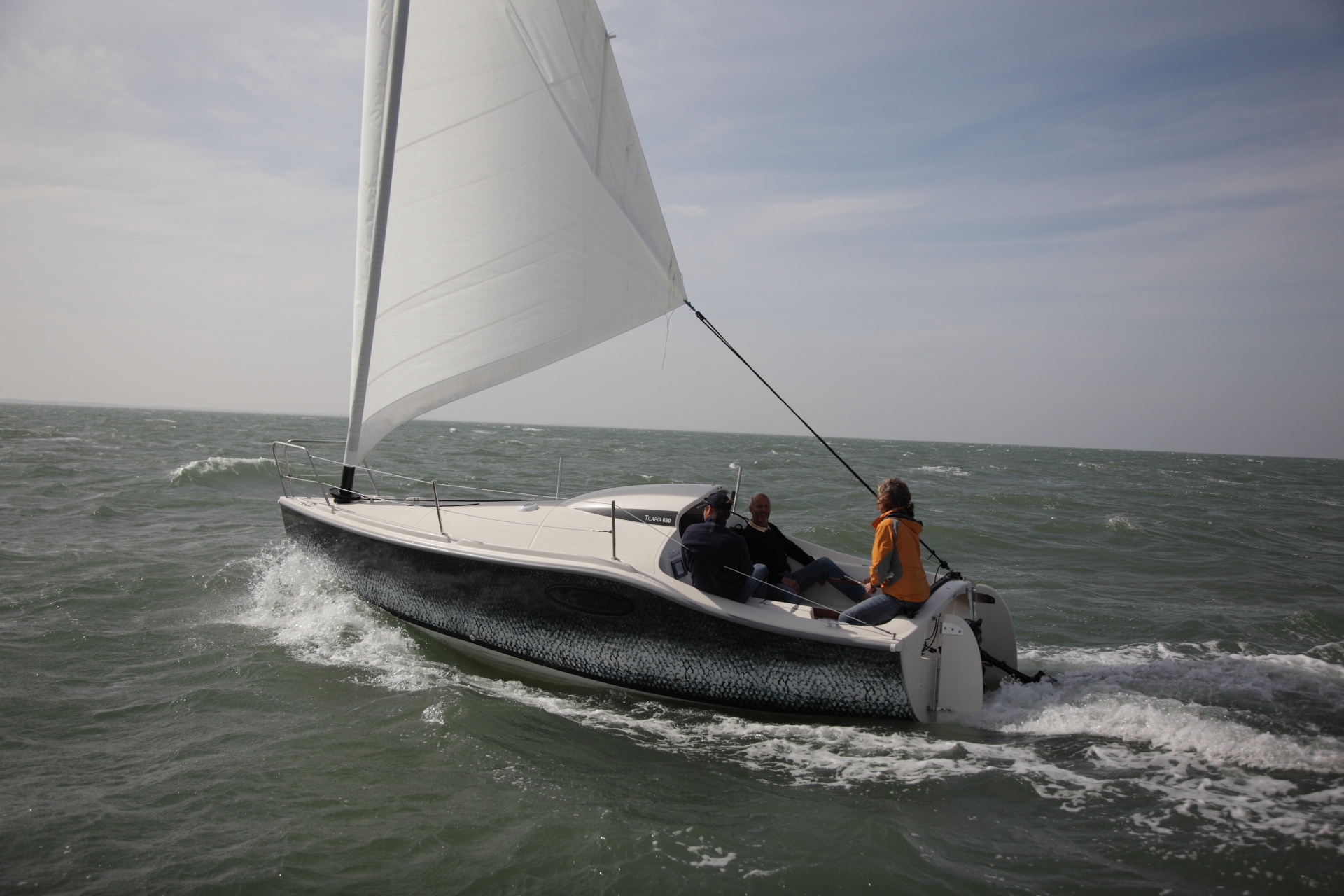 We haven't invented the sea, just the lifestyle that goes with it...