News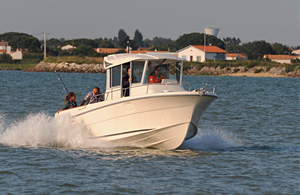 Toutes équipes du chantier et les distributeurs Ocqueteau remercient les nombreux visiteurs du Nautic 2013 venus sur notre stand découvrir les nouvelles livrées de nos bateaux, ainsi que leurs nouveaux équipements…
---
The news as Ostrea Ostrea 700 and 600 have been widely acclaimed by the press and public of connoisseurs ...
No doubt, these programs are either exclusive or multi-purpose find their place on the market!
We wish you a happy holiday season and a Merry Christmas!
---
We haven't invented the sea, just the lifestyle that goes with it...