News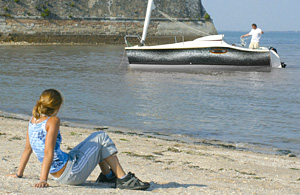 Fans of Tilapia flocked to our stand in the Nautic exhibition to see the new version "fun" of this atypical boat  that has already sold more than 35 copies release.
Tilapia was introduced in a fur made ​​of fish scales giving it an amazing look!
---
Boat easy, efficient sail, very  stable, a true adventurer for the cruise, exploring and fishing ...
If you want with  a Torqueedo electric motor navigating clean and quiet!
Distributor,  Catway à La Rochelle, is waiting for you to listen to your project!
---
We haven't invented the sea, just the lifestyle that goes with it...